So we're at the semester point in our school year now, and it's usually about this time when teachers start to hit that mid-year rut. The mood isn't as optimistic. The days seem a little longer. And the bright and bubbly excitment of the students has all but faded.
Yes, familiarity makes things a little dull.
For the holidays (because everyone was doing it), I picked up gift cards as presents for both kids' teachers and those were well received. But the holidays are over and the little sentiments a distant memory. And then I got to thinking about what I'd like to get from a student in an out-of-the-blue gesture. A card, something personal that says anything.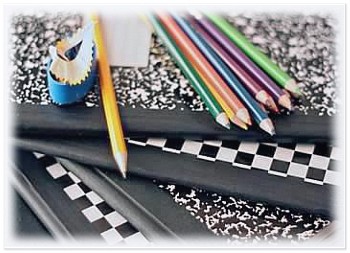 Blurred Edge 5×7 folded card

So I ordered a few of these cards to share with my kids. We'll be writing notes soon for each teacher and giving them out "just because." I think next year I'll skip the gift cards and instead order a set of five and make stationary sets.